What is divorce?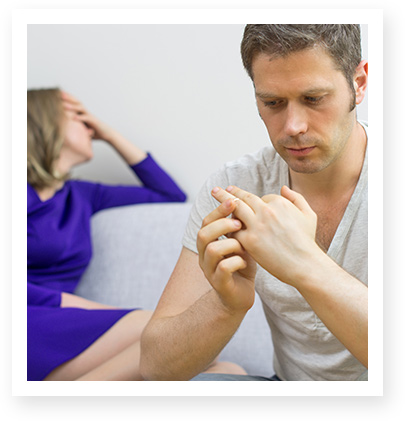 It doesn't matter who is at fault, it simply matters that the married couple have been separated for at least 12 months, and that there is an irretrievable breakdown of the marriage.
It is possible to separate under the same roof.
If both parties agree, the divorce can take place. If however, there is a disagreement about how long the separation has been, and details of this will need to be conveyed to the court to stop a divorce proceeding. Reconciliation attempts are possible without affecting the running of the 12 month period but discussions with Velos & Velos Family Lawyers is recommended if you have any concerns.
It is important also to note, for a marriage that is under two years, an application for divorce cannot be made without a certificate from a counsellor stating that they have attended marriage counselling and that reconciliation is unlikely, or that they have other special reasons to obtain a divorce. We can help you in obtaining the certificate and applying for Divorce if this is the case.
Applying for a divorce
Either partner or both partners together are able to apply for a divorce and these applications are usually made in the Federal Circuit Court.
We can help you through the paperwork required to lodge a divorce application and also provide you with advice relating to the steps that generally come after a divorce, such as child custody, and financial affairs and property settlement.
During a divorce proceeding, the court will need to approve arrangements regarding any children in terms of health, schooling and who resides with each partner, but these do not become orders of the court and are not binding.
In divorces where there are no children under 18 years of age, you may state on the form that you do not wish to attend court, however if your spouse wishes to oppose the divorce you must attend court and it is advisable to be represented by Velos & Velos Family Lawyers or a Barrister in serious cases.
Approximate the one month after the divorce hearing you can expect to receive a certificate from the court. From this time forward, you are able to remarry but until this has been received the divorce is not considered final.
Contact us today
If you are considering divorce, speak to us today so that we can advice you and adequately prepare you for the range of legal matters that you will need to consider. From understanding when a divorce would be considered available to you, to understanding child-support, property settlement, custody and more can help prepare you to obtain your divorce efficiently, with as little stress as possible and cost effectively for you to move forward with your life and make a new start.